Top Lincoln Dealer Serving the Orlando Metro Area!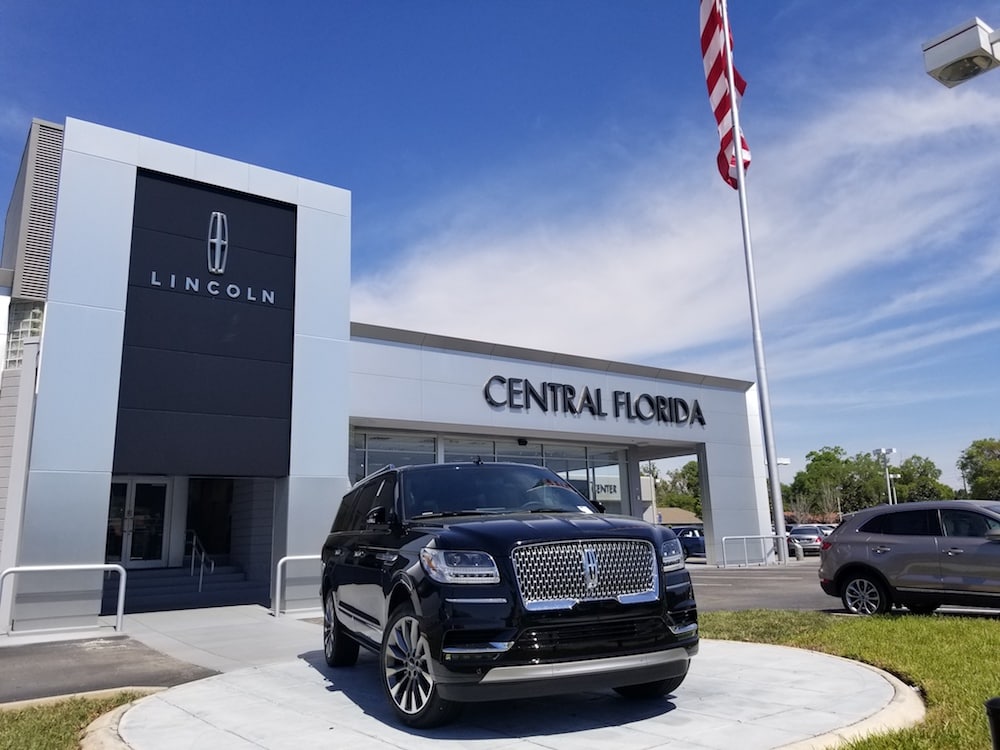 The purpose behind the outstanding services and content provided to you on the Central Florida Lincoln website is to make it an extension of what you will find at our actual Dealership location.
In fact, we have created an online experience with so much information, you will feel like you are actually here at our dealership in Orlando.
This online experience includes viewing accurate and up to date new and used inventory information, discovering the latest information about all of our Lincoln products and services in Orlando. You can even start a dialog with any of our sales professionals and determine who you would like to work with once you come and visit us. Since our founding back in the 1970s, Central Florida Lincoln has strived to create and maintain relationships with car buyers and owners from the moment they contact us.
We pride ourselves on the fact that we have two to three generations of satisfied families continuing to come to Central Florida Lincoln to purchase new and used vehicles knowing they will receive the best available automotive services in the Orlando area.
Central Florida Lincoln in Orlando Makes Internet Shopping Easy and Enjoyable
Thanks to the power of the Internet, and the needs of today's busy consumers, we created a website to present those ideas and expanded them to people like you to make your experience at our dealership the best possible.
We understand that simply offering all you a superior product at extremely competitive prices is not going to cut when it comes to providing the level of service associated with Central Florida Lincoln. We have to change with the times to better meet your needs. An important part of providing you the best online experience is to be ahead of the curve when it comes to technology.
How does the Central Florida Lincoln website provide you with that? One of the most important features we built into this website is the ability for you to be able to easily navigate and find exactly what you need regardless of what device you are using. You will be able to get information on almost any modern mobile device or tablet, as well as traditional laptops and desktops.
Regardless of your comfort level regarding technology, as long as you can log on to the internet, you will be able to contact and interact with our professional team at Central Florida Lincoln in Orlando.
Don't forget, we are always reachable by phone and can't wait to hear from you.
Whether you are considering a purchase of the latest model of Lincoln, need to schedule a service appointment for your vehicle, or simply needs to find parts, the Central Florida Lincoln website is designed to help with all those things, and the best part is you can access us 24 hours a day, seven days per week. With convenience a top priority, we have created an online experience designed to provide you with the same level of trustworthy service and advice that you should expect to receive when you arrive at the dealership.
We feel that using our website is a strong bridge to helping you when you decide to come to Orlando and pay us a visit.